Habitat for wildlife.
Protection forest for people, houses, streets.
Raw material for the contruction industry.
Energy supplier for heating, hot water, cheese production.
Air purification.
Recreation area.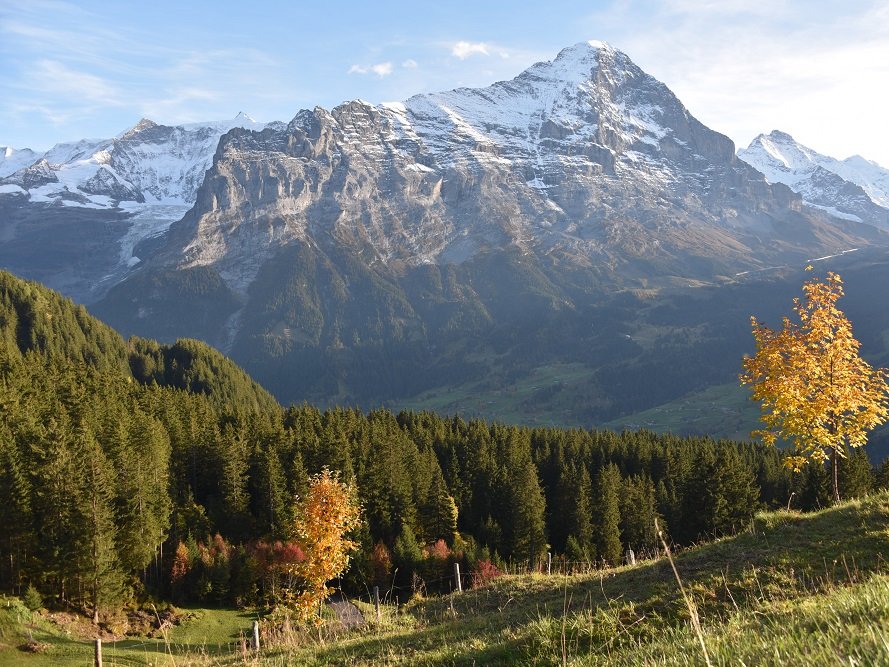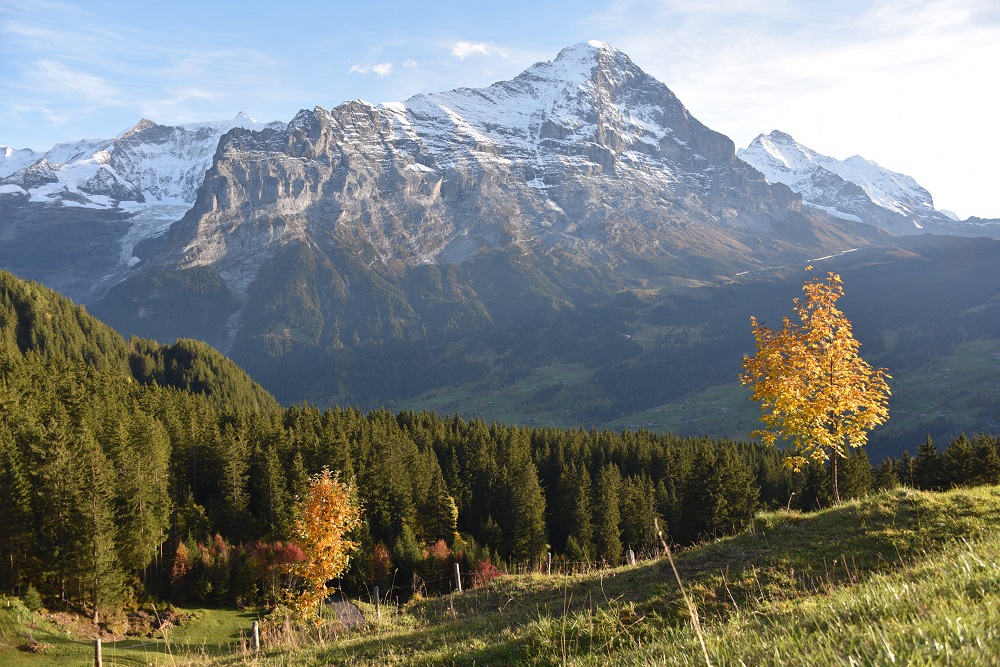 Grindelwald houses have been built from wood for centuries.
Renewable, indigenous raw material belonging to the inhabitants.
Building regulations provide clear guidelines for construction.
Old and new go well together.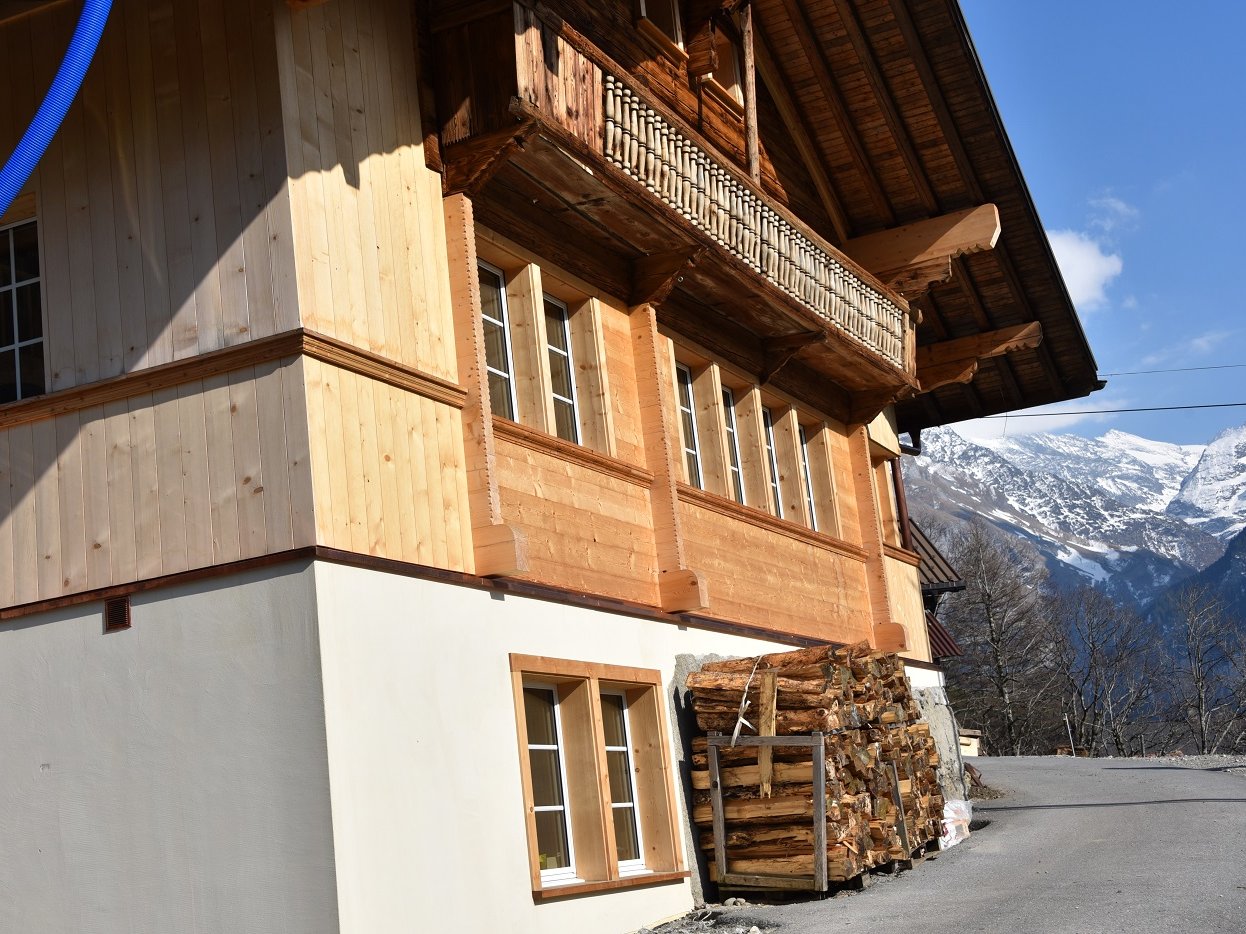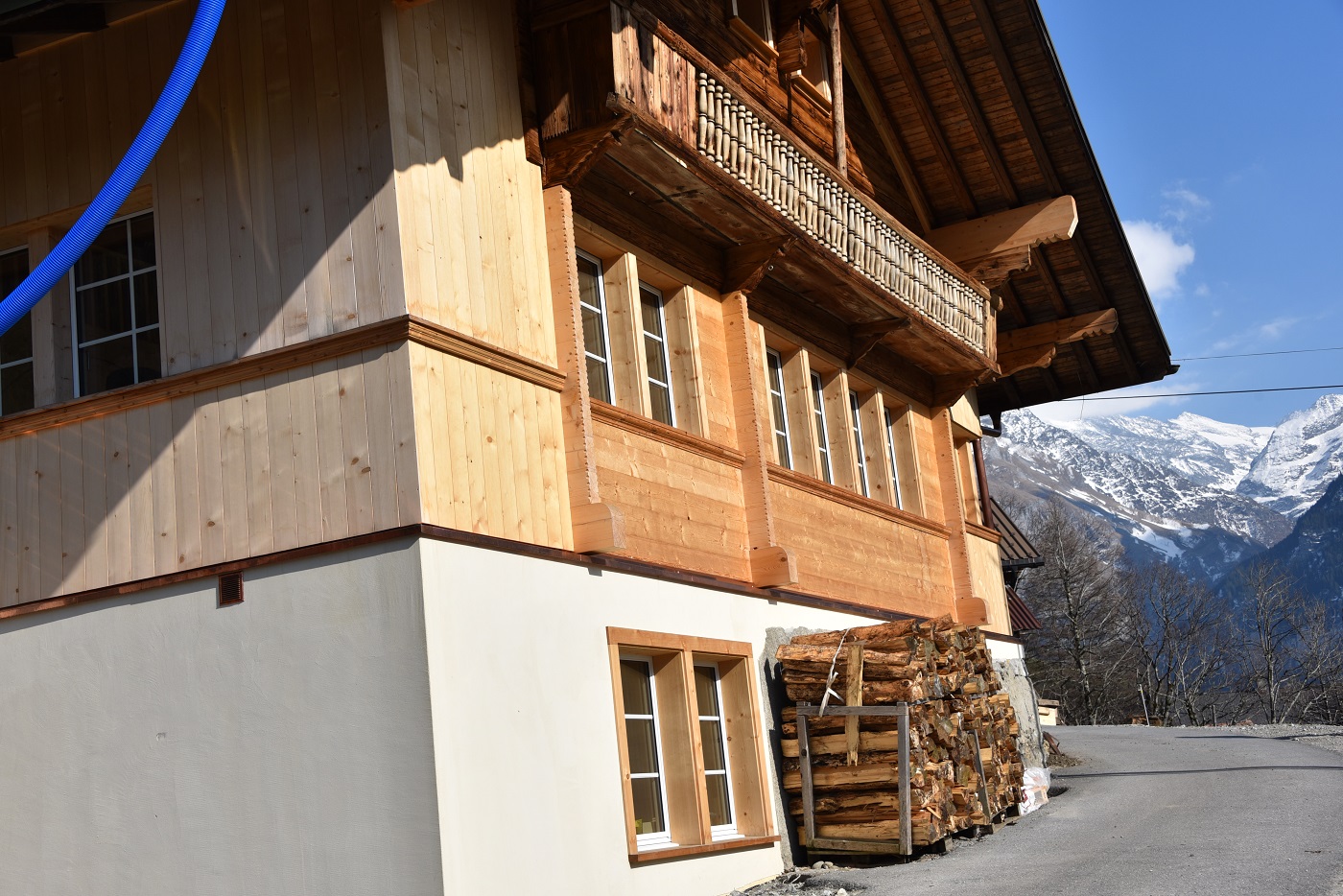 Chopping wood is a family matter at Eggers.
Our house at Bachsbort is heated with wood as well as the domestic water.
The wood is chopped and upgraded by all family members together.
It needs many hands, a lot of power and endurance.
Machines simplify work.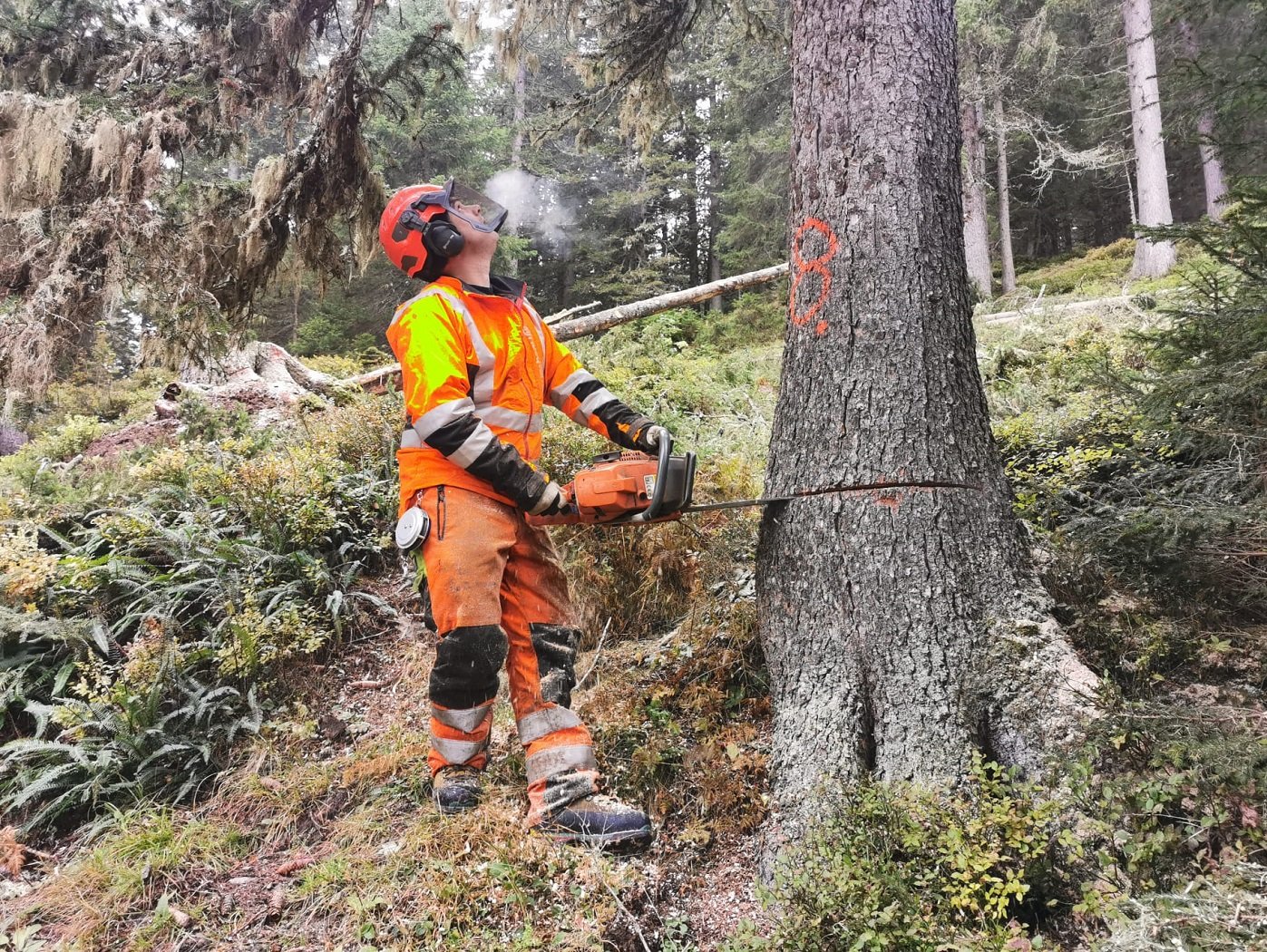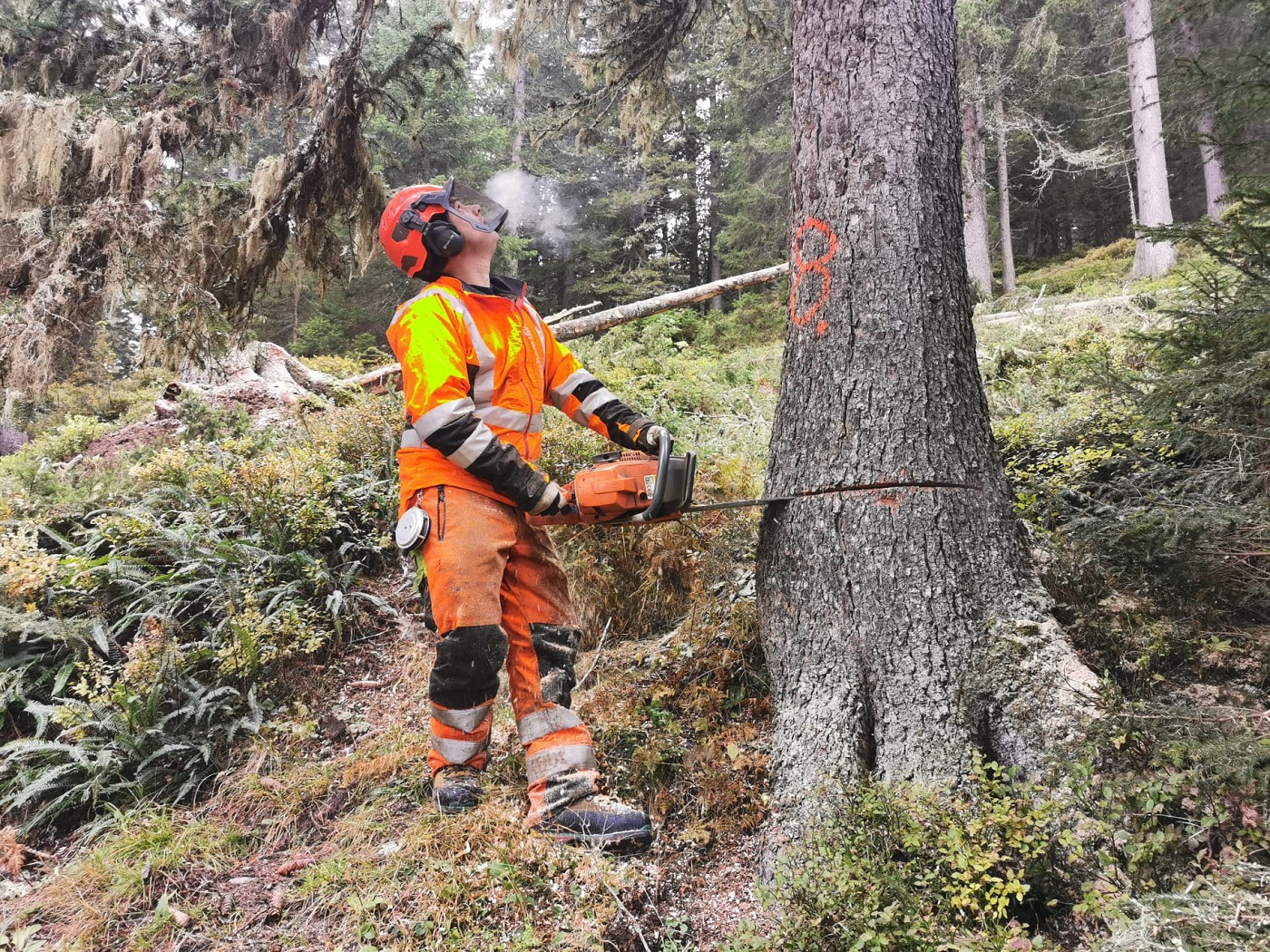 Various machines facilitate the work.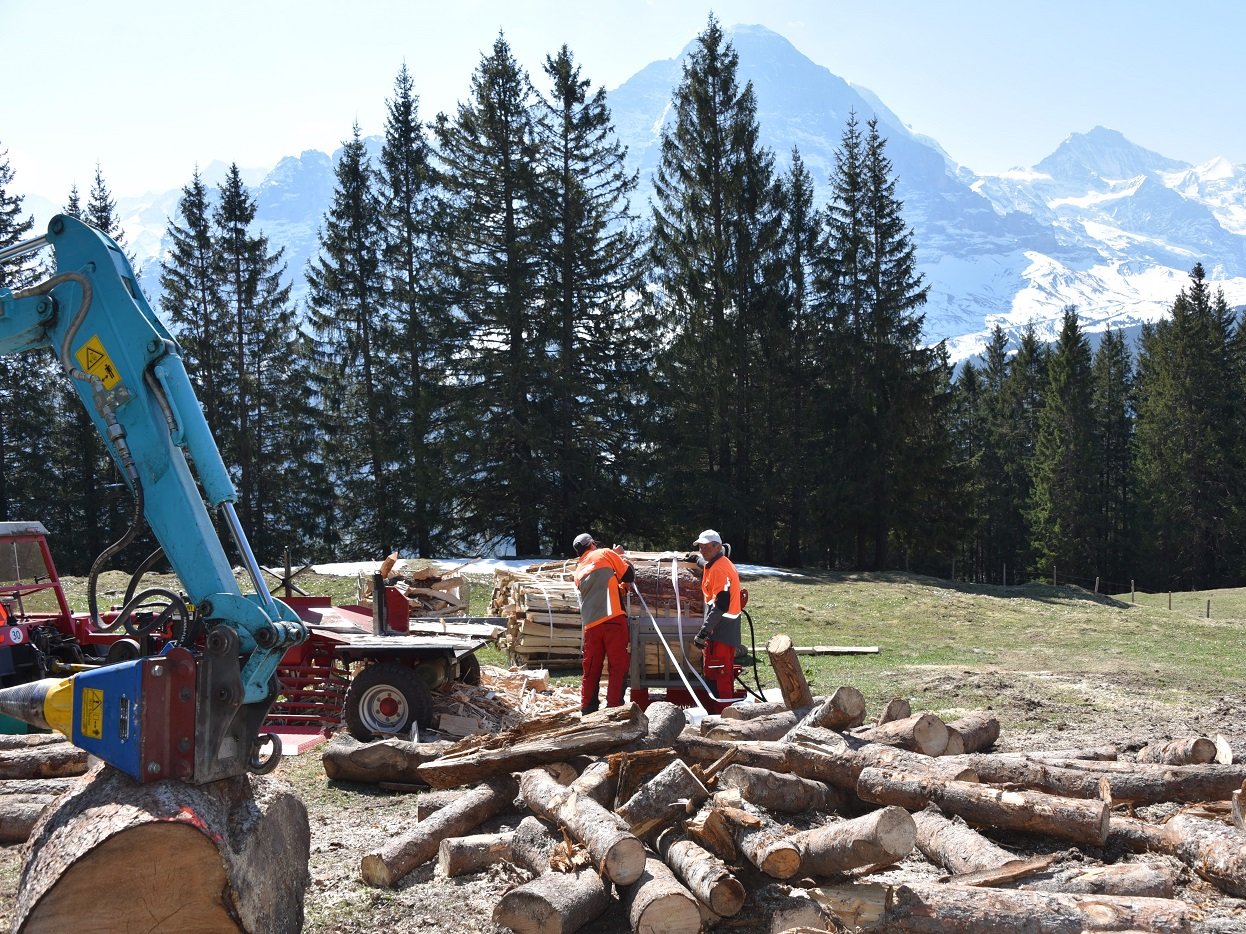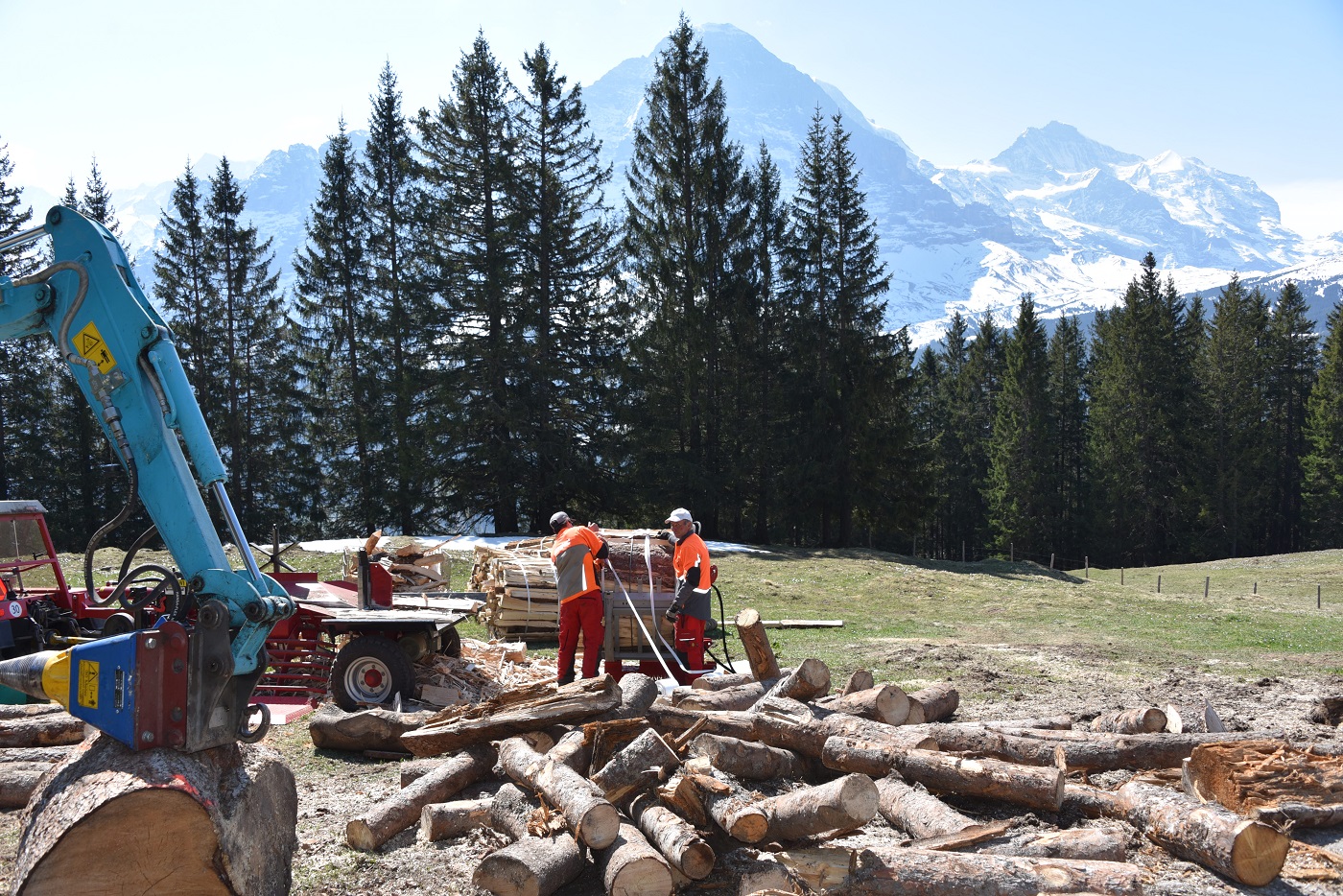 After splitting, wood bundles are produced.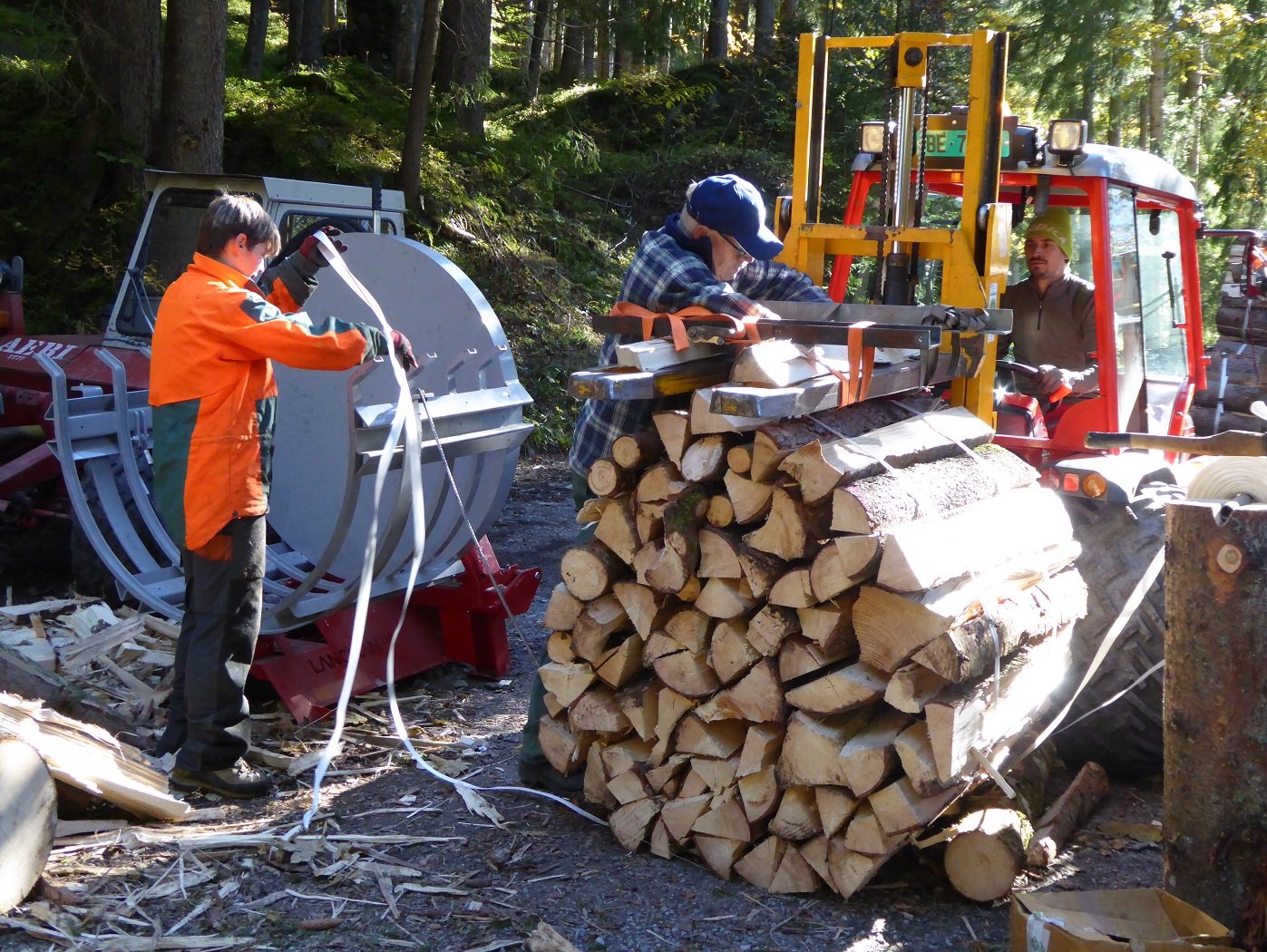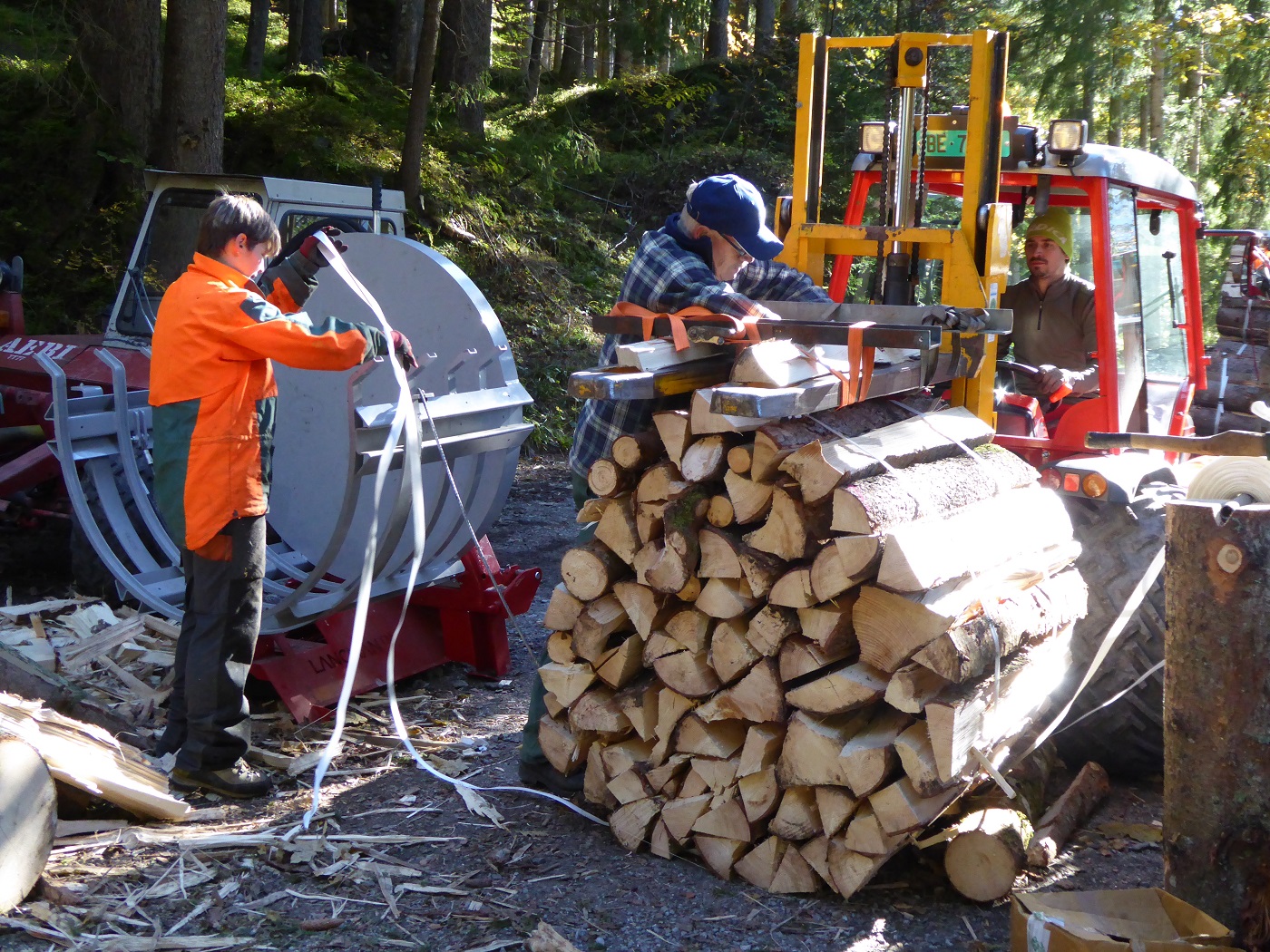 Drive to the wood storage
The camp is located in an easily accessible place in the forest or at an edge of the forest to facilitate later transport to the valley.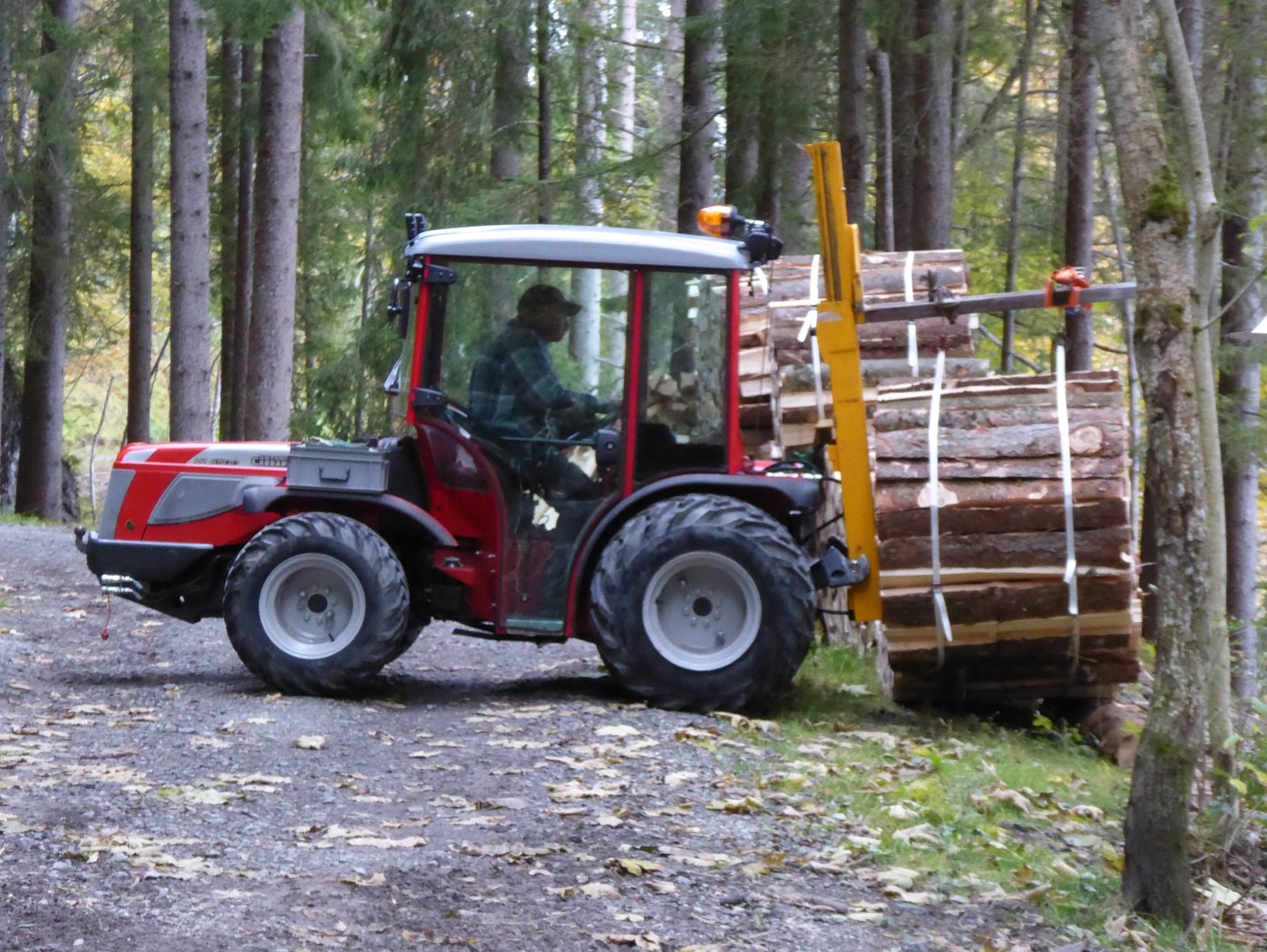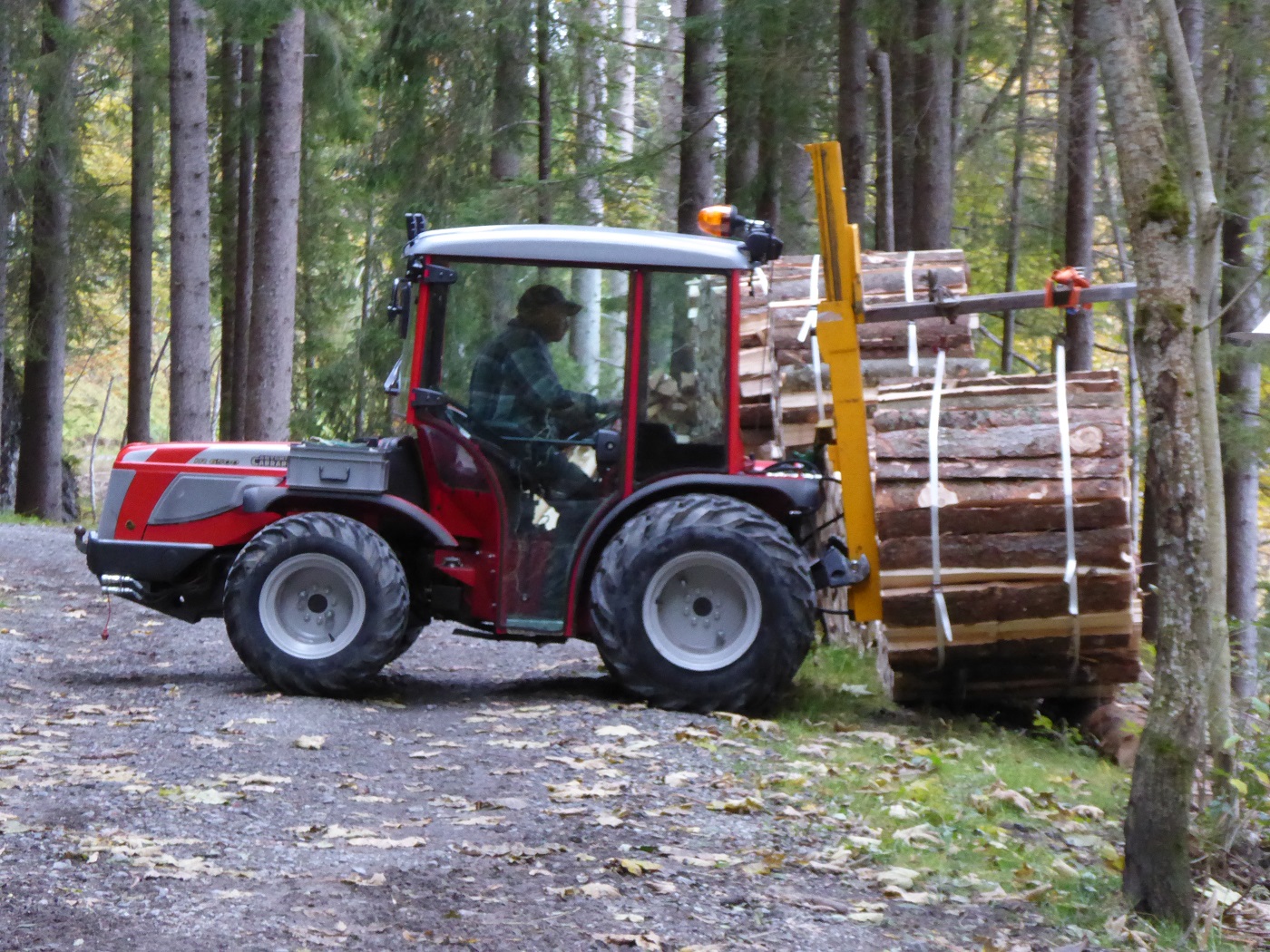 Sonne und Wind trocknen das Holz während
2 bis 3 Jahren, bevor es verwendet werden kann.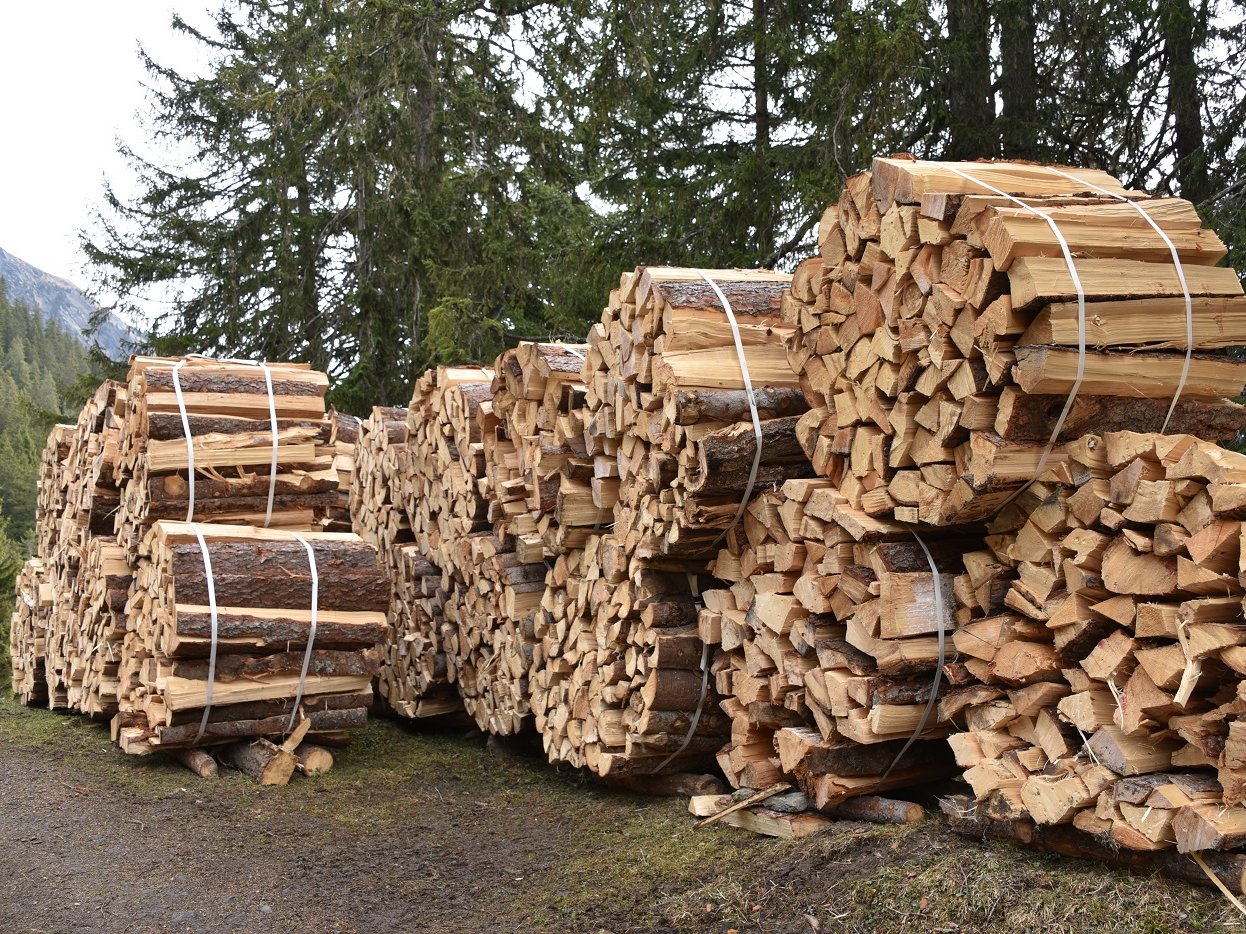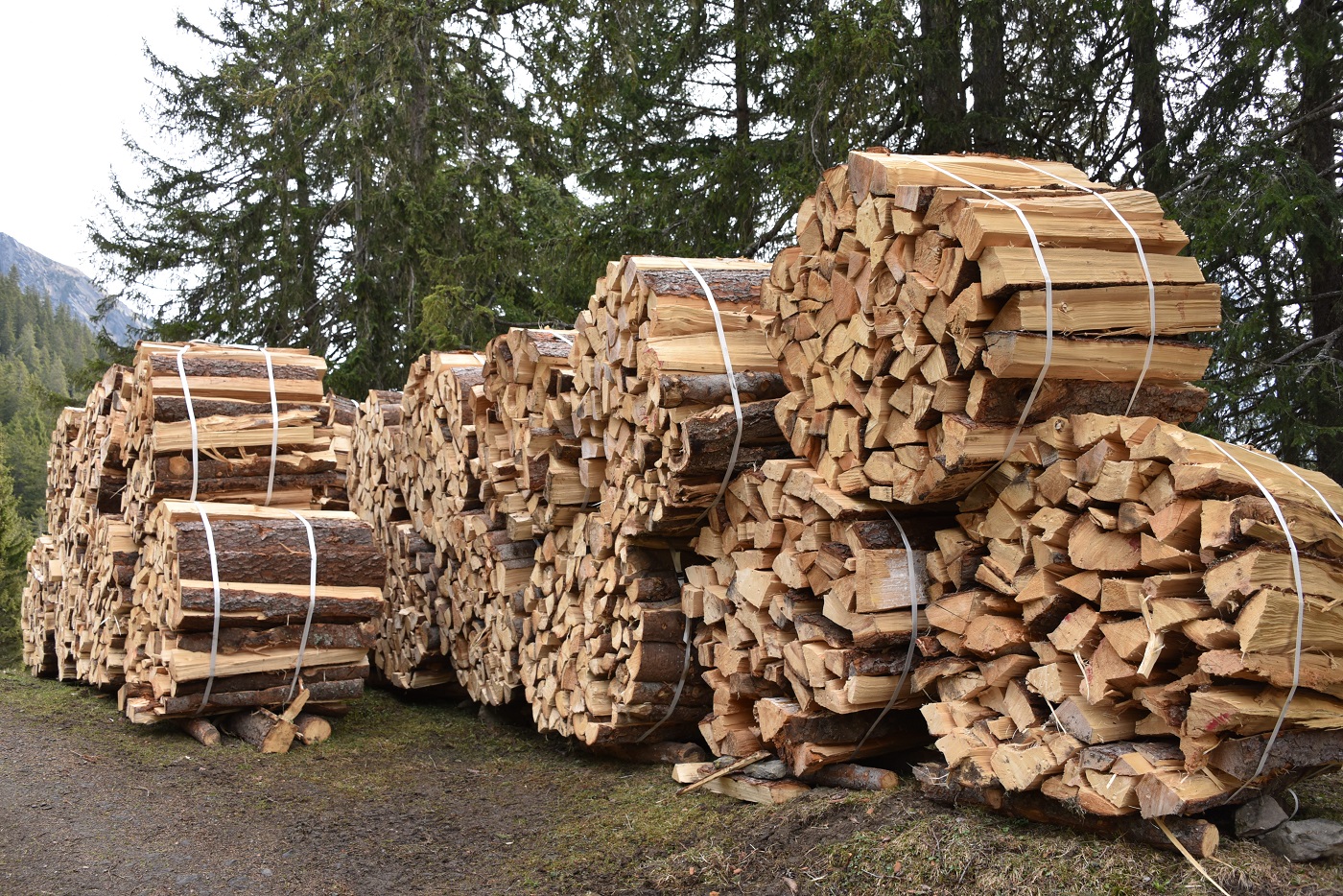 Would you like to know more about logging, heating with wood, or...
gladly we tell you more
demonstrate the machines
take you to an extraordinary experience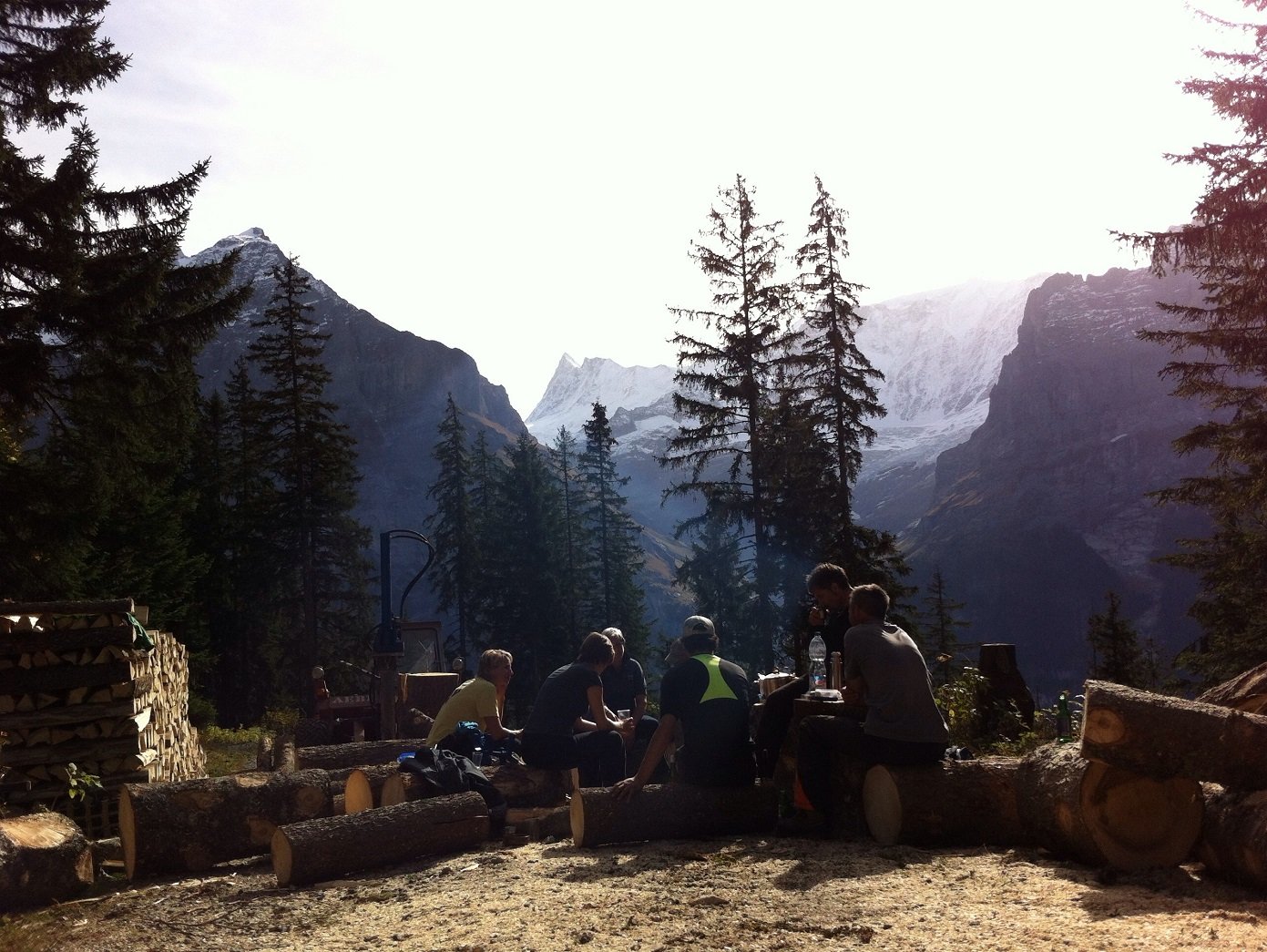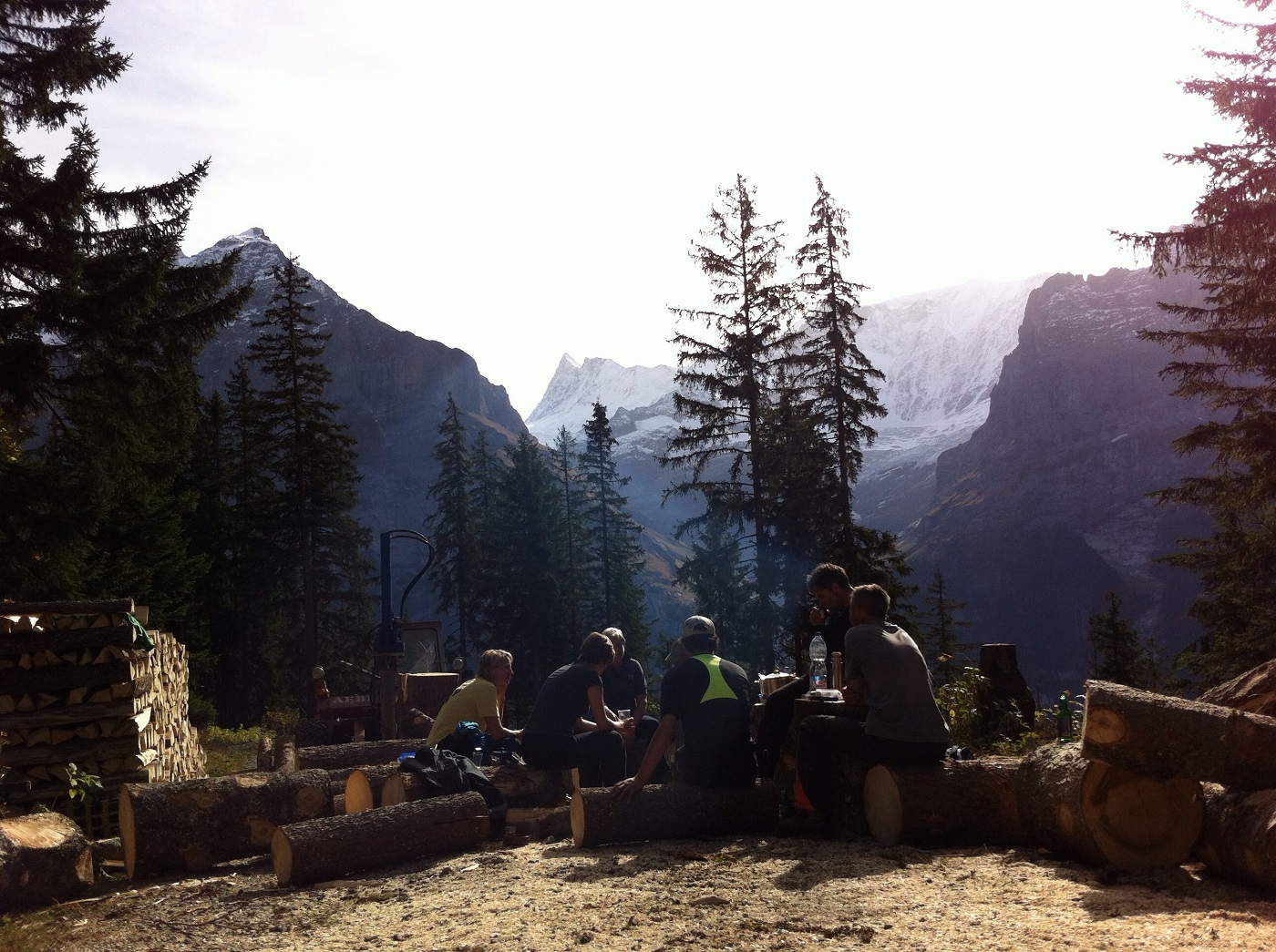 Wood is certainly our most important supplier of energy:
Additionally, 32 m2 of solar termal collectors support the heating.