Producing specialities yourself
On request Christine cooks and bakes with adults and children.
Especially popular is the production of
Brätzeli (Bernese pastry)
Rösti
Pizza on the grill
Älplermaggronen
Potato gratin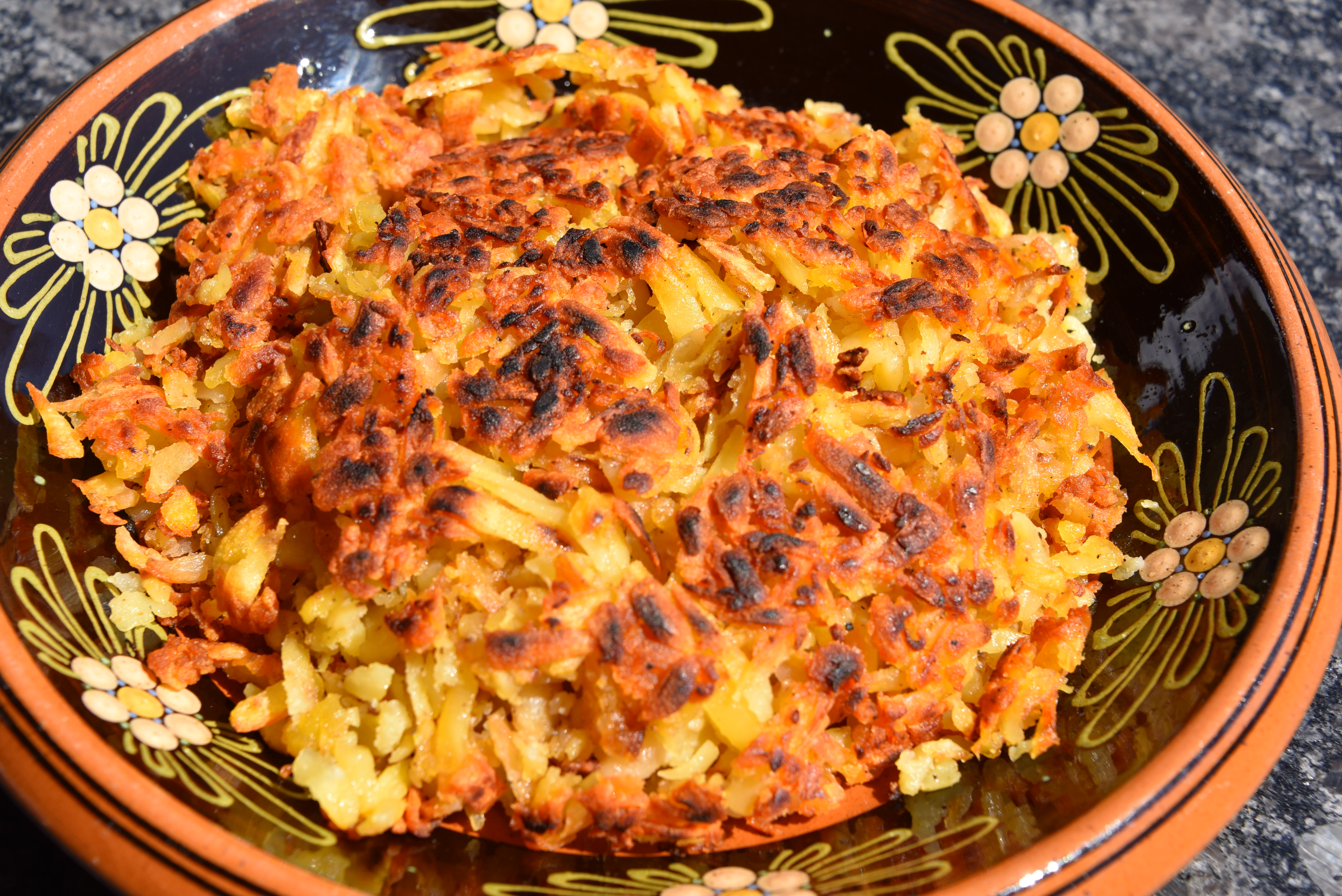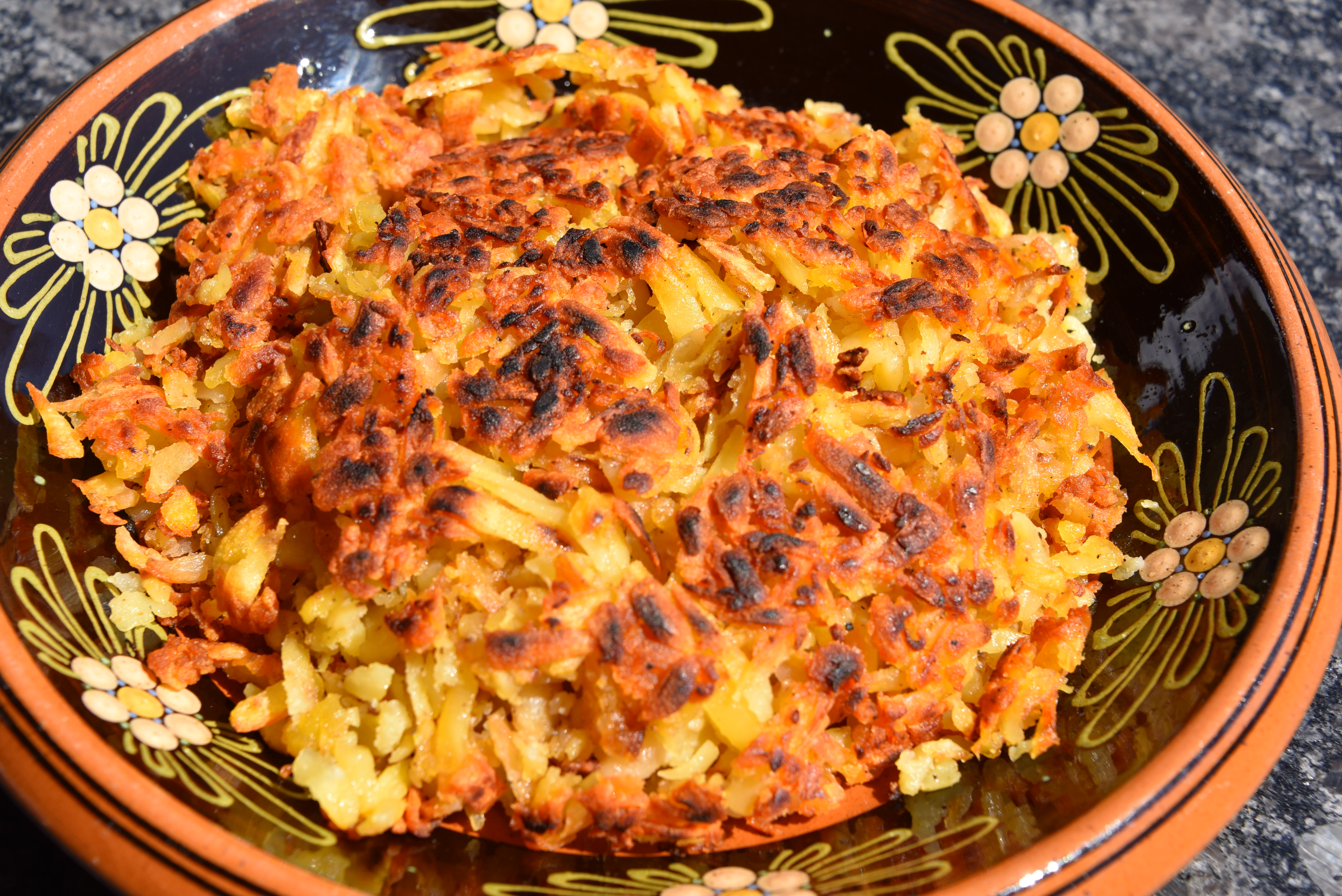 Ingredients are prepared as required:
Pizza dough kneaded
Tomato sauce produced
Ham and onions cut
Mozzarella and Raclette cheese diced
Pineapple, etc. sliced
The grill is hot and ready when the pizzas are topped.
Of course you can also help with the preparations!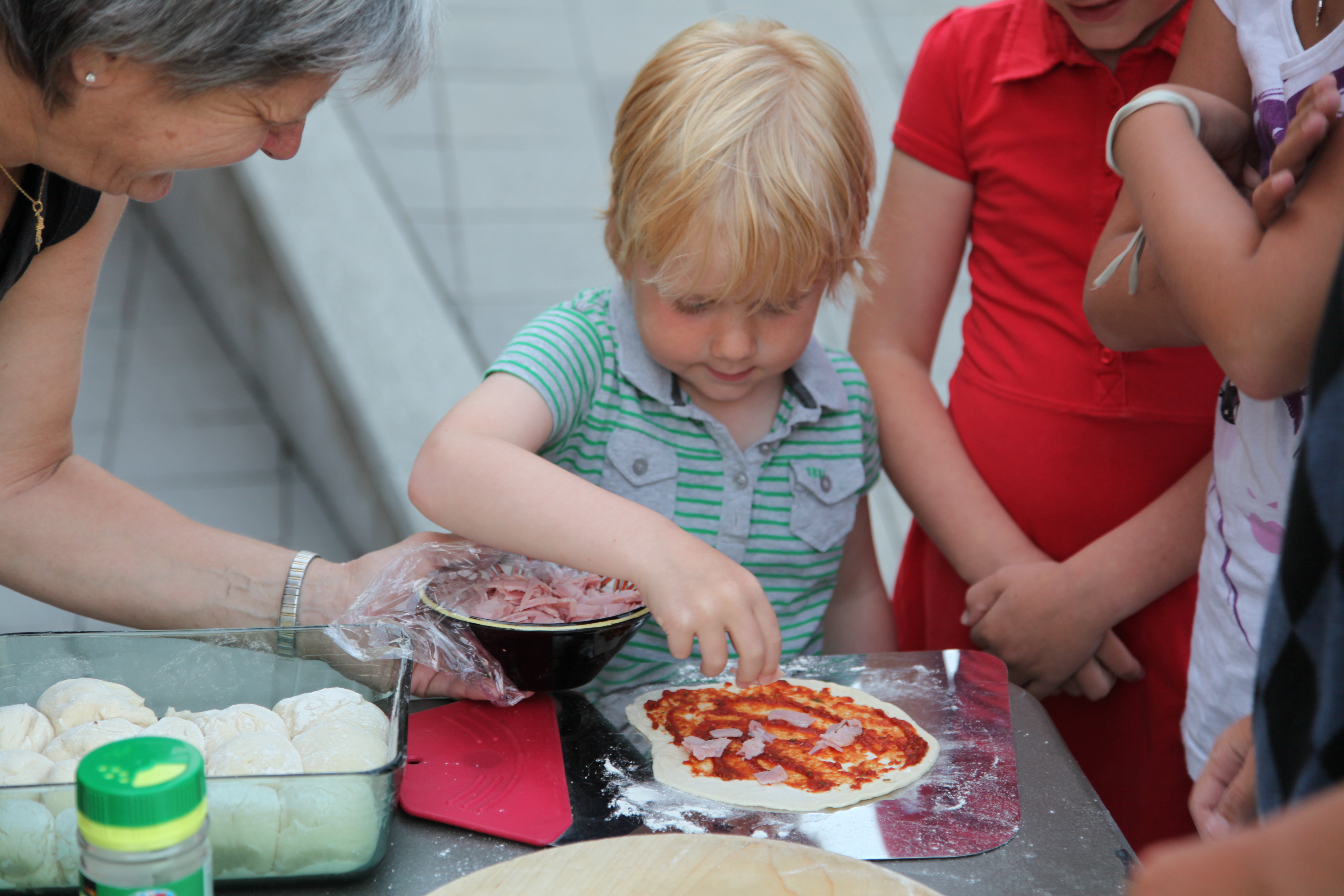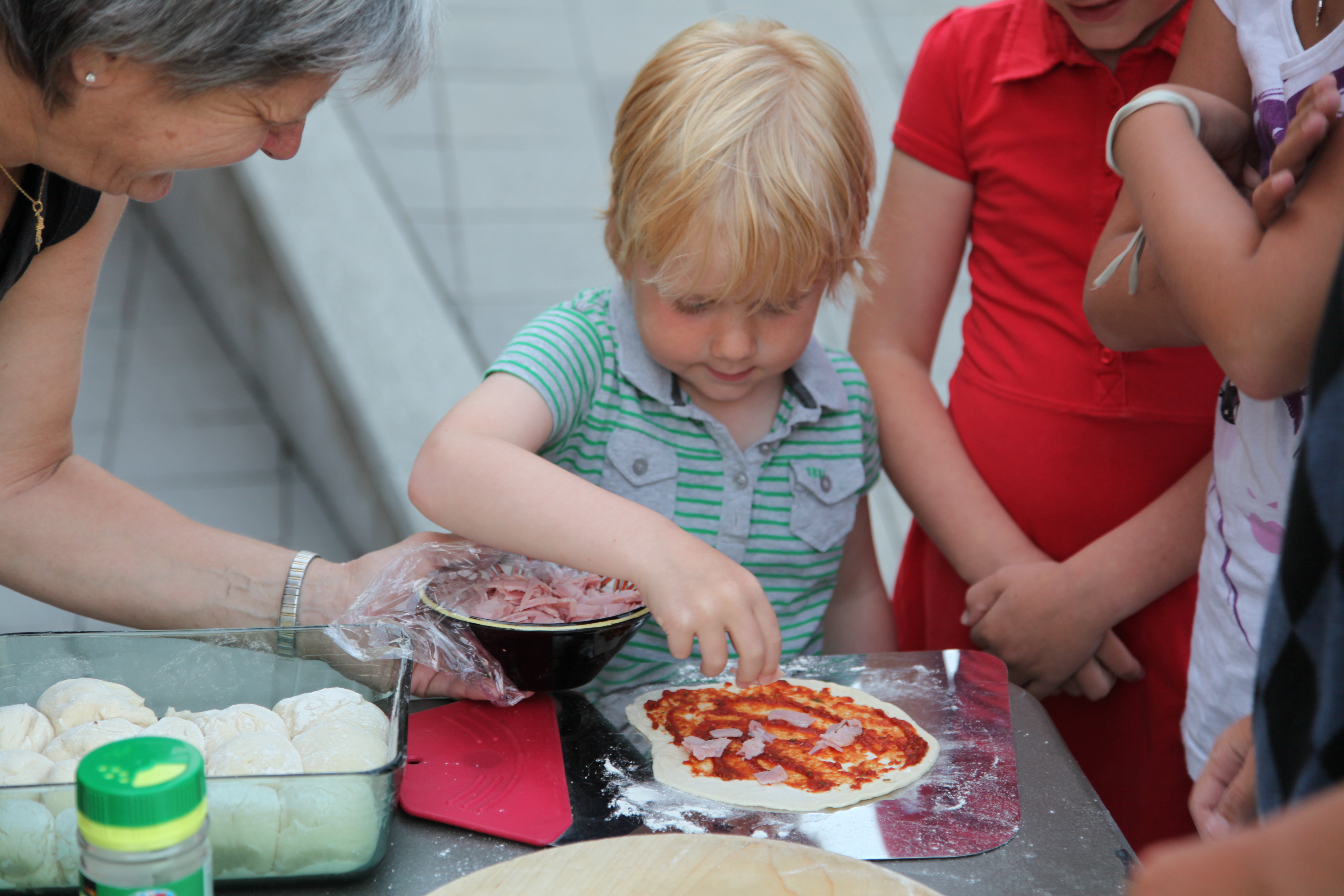 Der Teig wird fertig vorbereitet.
Kugeln formen, backen ... und essen!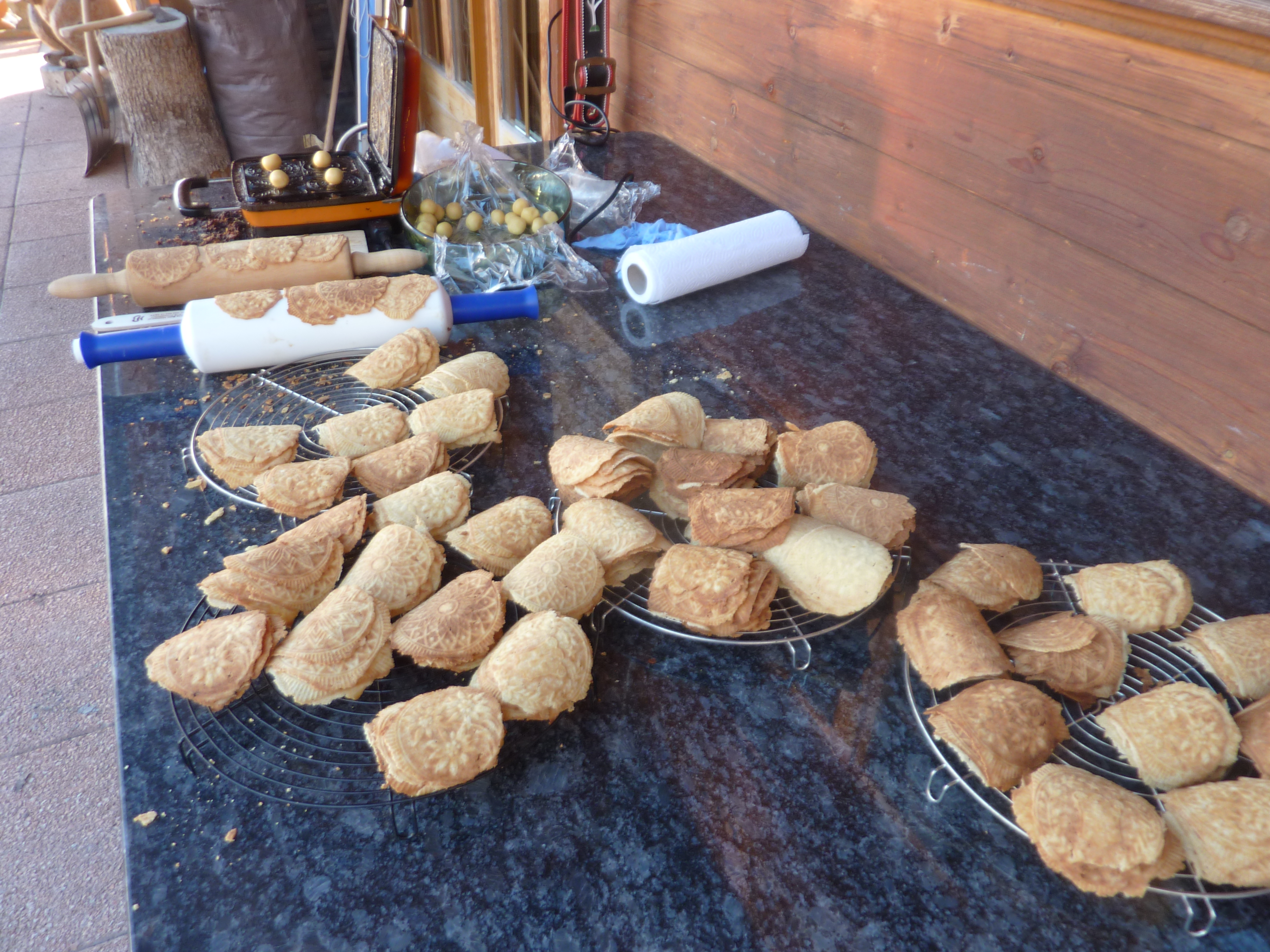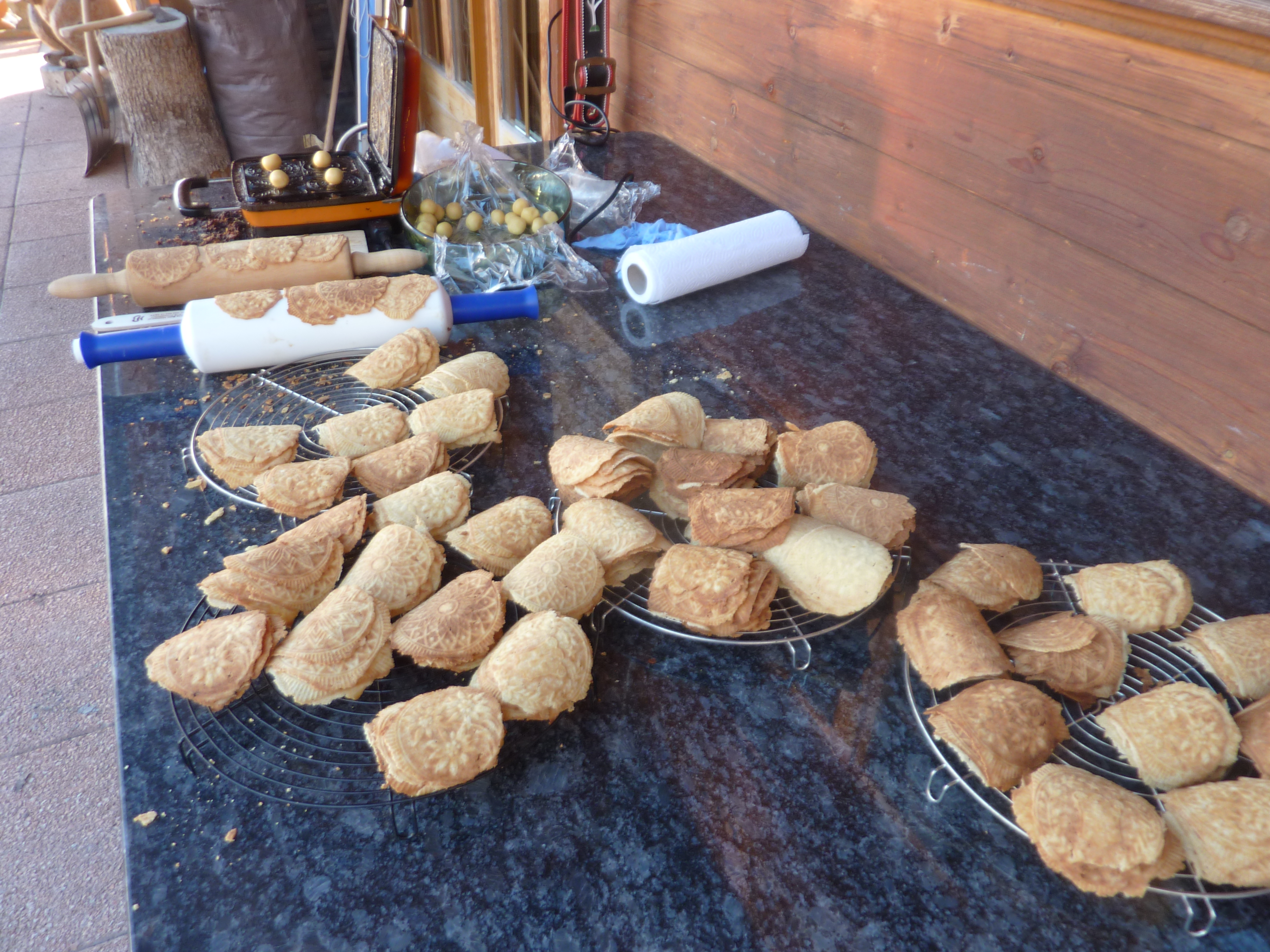 Search for herbs
Eggs
cover with herbs
fixate with stockings
simmer in onion stock
unpack and enjoy.